Welcome to my web site and enjoy your stay!
Currently 285 Photos Online !!!
Sunday, December 9th, 2007: Added new photos to portfolio page # 9. Enjoy!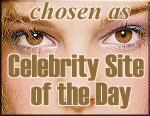 All photos are for promotional purposes ONLY and may not be reused without the written consent of the model (Ljupka Gojic), agency or photographer.



Copyright © 2001-2007, Ljupka Gojic All rights reserved.